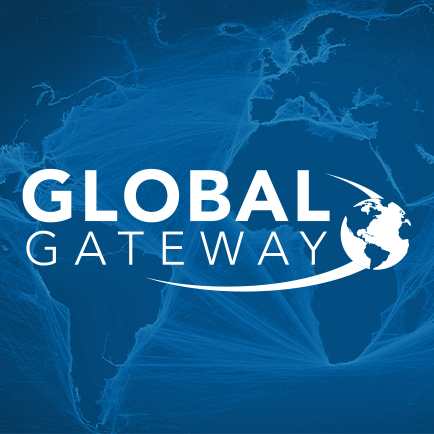 Connect your business to the global offshore wind market. The Network's Global Gateway export program directly connects U.S.-based companies to the international offshore wind marketplace and supply chain. Through organized delegation trips to key markets in Europe, Asia, and South America, Global Gateway provides your company international introductions and access to our in-depth offshore wind knowledge that will help accelerate the export of your products and services on a global scale. 
Offshore wind markets globally do not have enough supplies and services to meet demand. As countries continue to increase their offshore renewable goals, the Network can help position your company to play a valuable part in the growing global offshore wind supply chain.  
Global Gateway delegation trips are designed to help you gather market information and establish the connections you need to export to key international markets. Trips include tailored industry introductions for your business, a curated itinerary that features tours that represent various sectors of the industry, invite-only receptions and meetings, and a spot within the U.S. Offshore Wind Pavilion booth at renowned international offshore wind trade shows and conferences. 
Why Participate in Global Gateway?
The Network directly connects Global Gateway participants to the international offshore wind marketplace and supply chain. Through valuable industry introductions and attendance at renowned international offshore wind tradeshows and conferences, participants gain market knowledge and make the essential connections needed to increase exports to grow their business. We do the planning so you can focus on your passion: growing your business.
Key Benefits to Your Business:  
Curated industry introductions  
Organized meetings with leaders across industry sectors 
Registration to renowned international offshore wind tradeshows and conferences 
Cost-savings on exhibit booth — as part of the U.S. Offshore Wind Pavilion you'll be in a central location where you can take meetings, showcase your product, and more  
Invite-only receptions and dinners 
Potential speaking opportunities at international offshore wind conferences 
Hotel discounts  
Paid-for and organized local transportation 
Pricing:
Discounted delegation rates for Oceantic Network members  
Visit delegation trip pages to view pricing
Financial Support for Global Gateway:
Did you know that you can fund your Global Gateway delegation trip through a grant from the State Trade Expansion Program (STEP)? This program from the U.S. Small Business Association assists small U.S. businesses with the large up-front costs associated with expansion into international markets. STEP offers grants that may help fund your participation in the Global Gateway delegation trips. More information on the list of states that participate in this program and what is included is available.