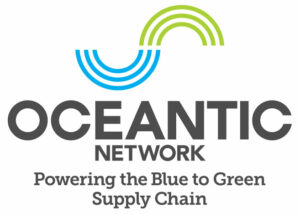 At the Oceantic Network (formerly the Business Network for Offshore Wind), our driving purpose is to inform, coordinate, and mobilize human ingenuity, enterprise, and labor to take advantage of the urgent need to tap the vast renewable energy resources that lie offshore in the world's oceans. The collective, coordinated efforts of our members equip communities and nations to accelerate the transition to clean energy and create economic opportunities.  
Over the past ten years, the Network has grown along with the industry, changing its name to expand and include industry sectors. At its ten-year mark, the Network continues to look forward and set the pace for the industry; that includes an expanded view of what offshore wind can provide the energy mix. Offshore wind is the gateway to other ocean renewables, including green hydrogen, wave energy, and more. Offshore wind as an industry will remain the main focus of the Network; however we are expanding our scope to grow and adapt as the industry does the same. With this enlarged focus, the Network changed its name from the Business Network for Offshore Wind to the Oceantic Network.
We are the offshore wind experts. Join us by becoming a member.