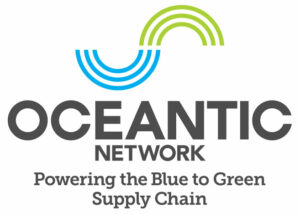 Over the past decade, the Business Network for Offshore Wind has become the leading convener of companies and people who believe in the transformational benefits of offshore wind energy. We have brought our members together to make business connections, share scientific and economic data, and shape public policy, all in pursuit of drawing power from one of the ocean's most valuable renewable energy resources — wind.
As we continue to pursue this mission, it is evident that our efforts do not occur in isolation. Our work to create the supply chain, ports, vessels, policies, funding mechanisms, and more to support offshore wind in the U.S. is part of a larger mosaic of ocean-based renewable energy technologies.
Globally, research to derive clean energy from the ocean's tides and waves is ongoing, as are studies on how our country can capitalize on other resources and technologies, such as green hydrogen and ocean-based floating solar farms. Each of these are inextricably linked to offshore wind. And many of our member companies are working every day to find solutions and pathways to bring these new sectors to life.
Generating power from offshore wind, and all the work that has gone into building this industry, is aligned with the needs and long-term goals of other ocean renewables. They are all pieces of a broader interconnected effort to draw power from the sea.
That's why we've changed our name to Oceantic Network. Our new name honors the earth's oceans. It celebrates that dynamic natural force that is a source of enormous clean, renewable power and connects all that we do. With this rebrand, we will shift our focus to ensuring we realize the full renewable energy potential of our oceans.
Under this new name, Oceantic Network, we will:  
Continue to host our world-renowned International Partnering Forum (IPF)
Continue to build the offshore wind supply chain
Strive to inspire the world to tap the full range of ocean-based sources of renewable power.