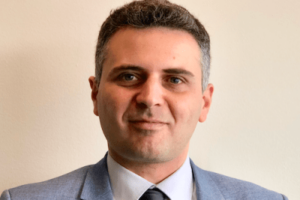 Our guest this episode is Francesco Onorio, Head of Project Development for US Wind. We start the conversation with a brief overview of the company: how it's involved in the US offshore wind sector, and its background as a part of Renexia and Toto Holding Group, a major civil infrastructure firm based in Italy. We then look at US Wind's Maryland Offshore Wind Project. Francesco discusses where it is in the project timeline, when they hope to have the project complete, and the impact they expect it will have on the local economy. 
Then we shift gears and discuss the offshore wind sector more broadly. Francesco shares his thoughts on the benefits of the OREC financing approach in comparison with the Power Purchase Agreement approach, and we close with Francesco reflecting on the current state of offshore wind in the US, and how he sees it evolving. 
Recorded January 22, 2019. Published April 11, 2019.