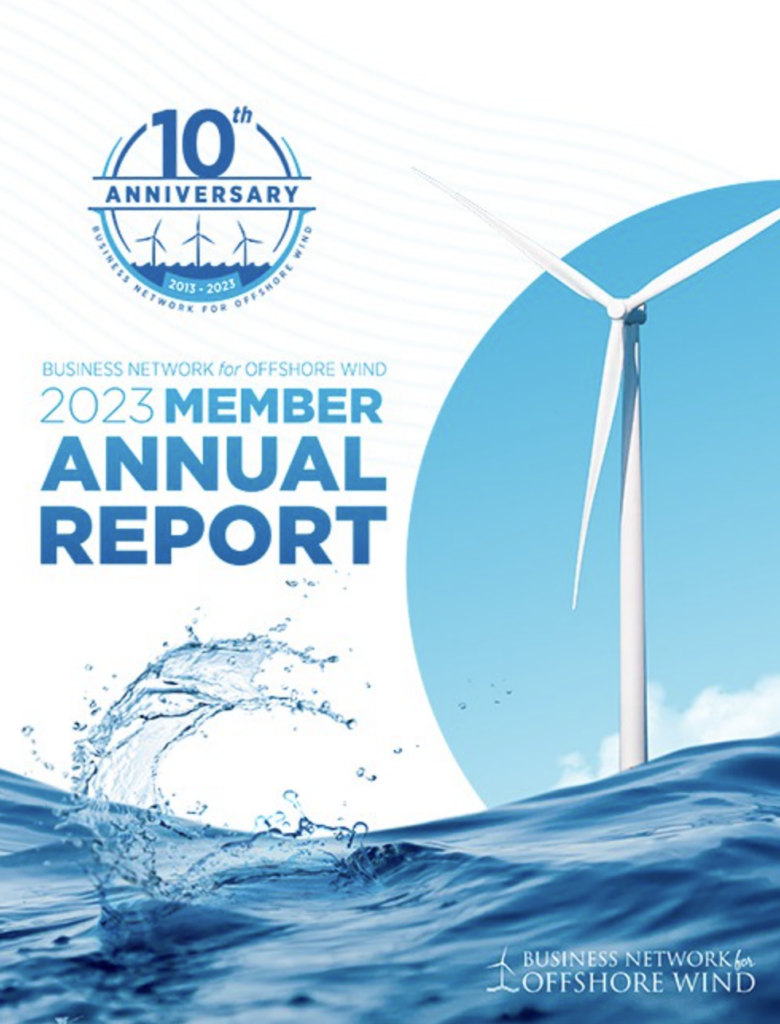 The Member Annual Report provides an overview of the Network's activities and accomplishments over the past year. The 2023 report also showcases the Network's 10-year anniversary, including a historical retrospective on the growth of the Network alongside the U.S. offshore wind industry.
The ten-year mark of the organization offers the opportunity to reflect on the incredible impact Network members have had on the organization's everyday work to advance industry education, research, connections, and more. Network members have worked with the organization and others in the industry to create strong partnerships, new training programs, and timely and innovative solutions to industry challenges.
As the only nonprofit solely dedicated to offshore wind growth in the U.S., 100 percent of membership dollars go right back into supporting the growth of the offshore wind industry.
Network members are what make the organization's work possible. Not a member? Learn more about the many benefits of becoming a Network member.